Our shoes are handmade with you in mind. We seek to marry comfort and style with designs that are both approachable and chic. These are shoes that can fit seamlessly into your wardrobe and can be worn for years on end.
NAPA
This material is soft and smooth and feels buttery to the touch. It gives off a light sheen for a polished look.
Use a slightly damp cloth or sponge to remove dirt and stains. To keep rich hand feel, use leather conditioner and cleaner.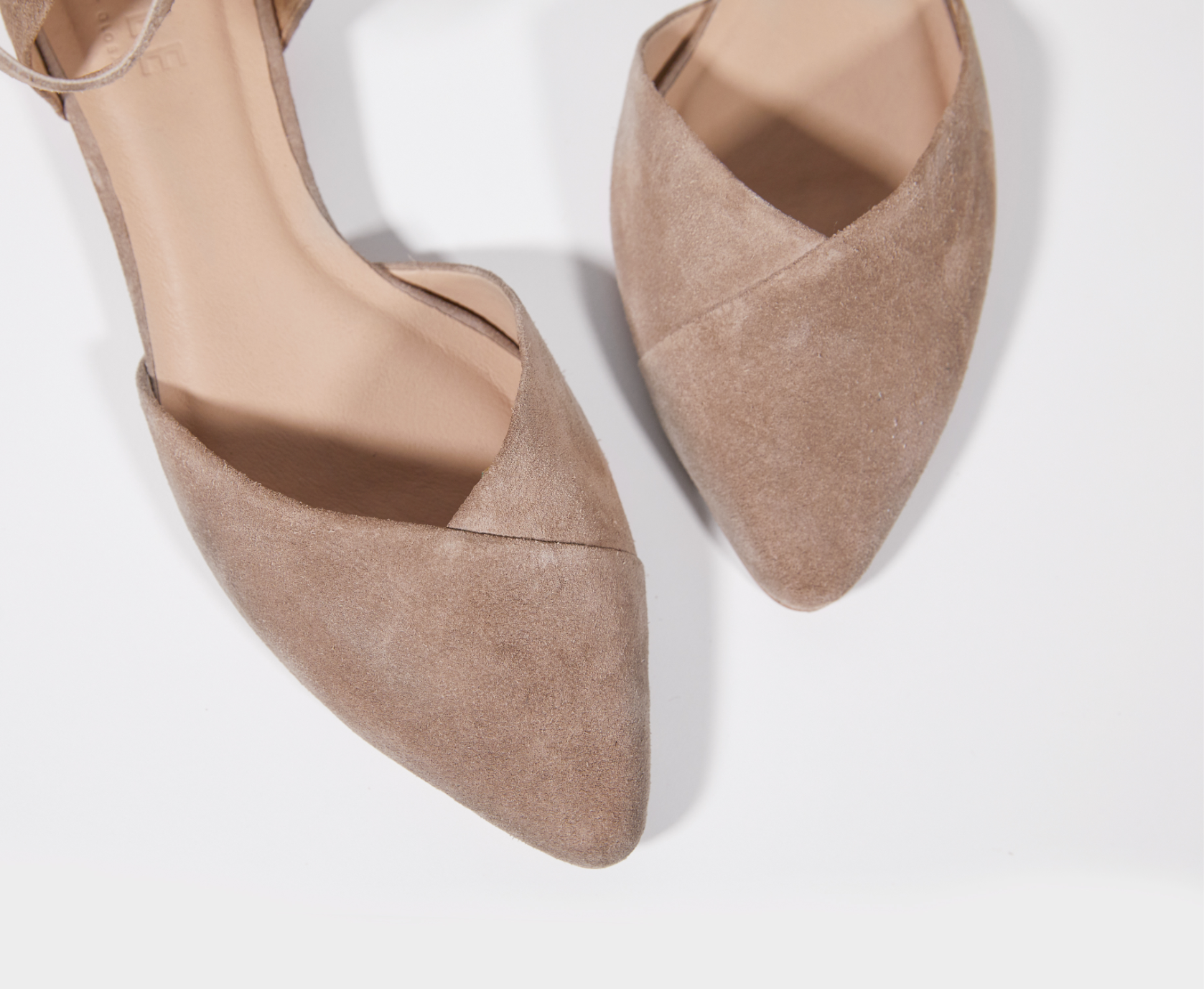 SUEDE
Suede is an easy favorite with its soft feel, beautiful texture, and versatility. We love it in any season.
To keep colors from fading and prevent water stains, use weather treatment on your suede. Dirt and stains can be softly brushed away with a suede brush. Use brush to fluff up the nap and loosen any dirt or stains from the area. Next, use suede cleaner and to lightly dampen a towel and clean the area. Avoid wetting suede, but if it gets wet, insert crumpled paper or plastic into shoe or bag so that it maintains shape as it dries. Leave suede until it's dry. Once dry, use a waterproofing agent designed for suede to provide additional protection. This can be purchased at most shoe and leather shops.
SNAKE LEATHER
This material looks high-end and elevated while still being approachable and wearable. We love how it instantly levels up any look.
There will be some variations between prints, for example, some have more have pink or brown undertones while others may have more cream and white tones. To clean, use a slightly damp cloth or sponge to remove dirt and stains. Do not use leather conditioner.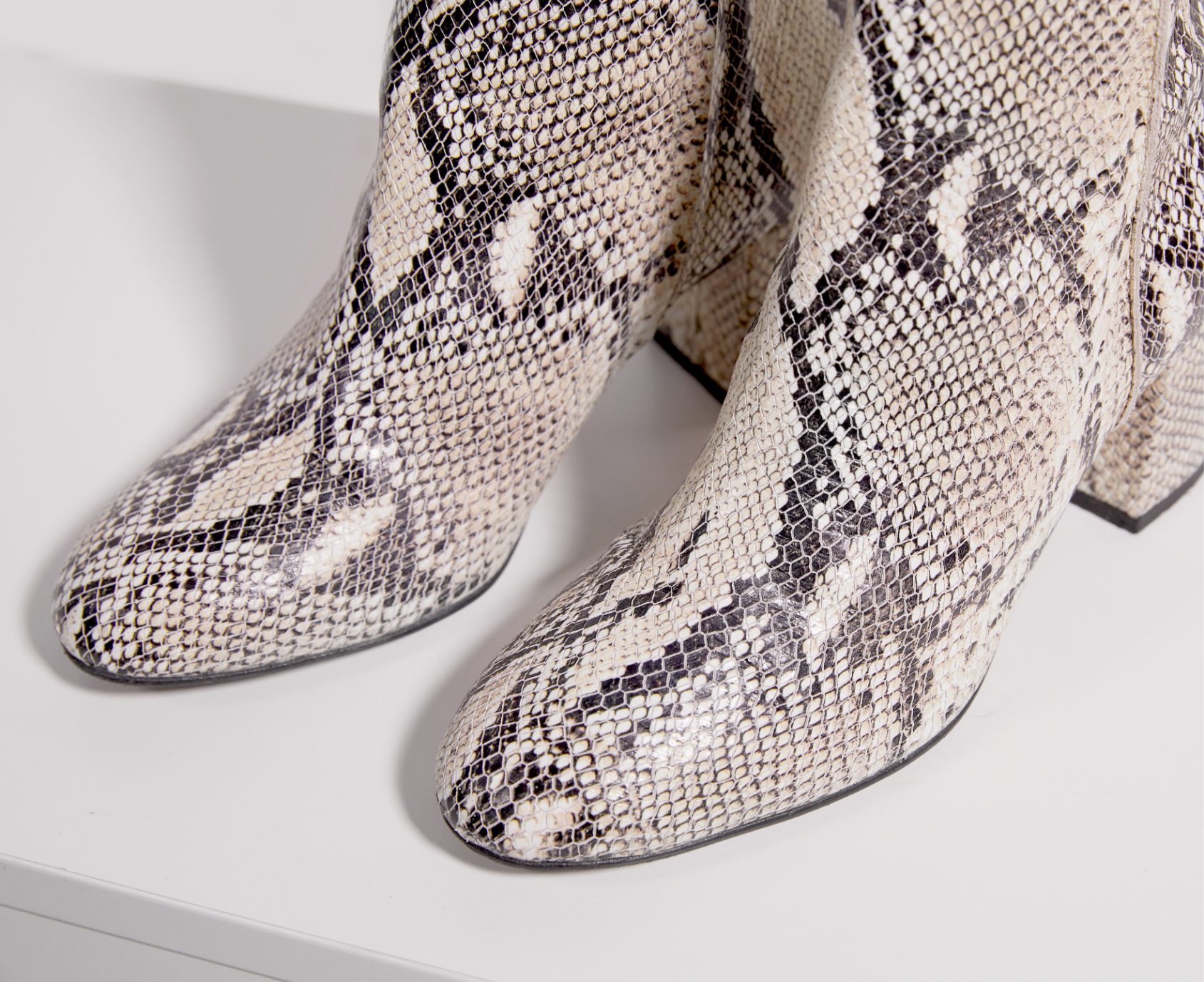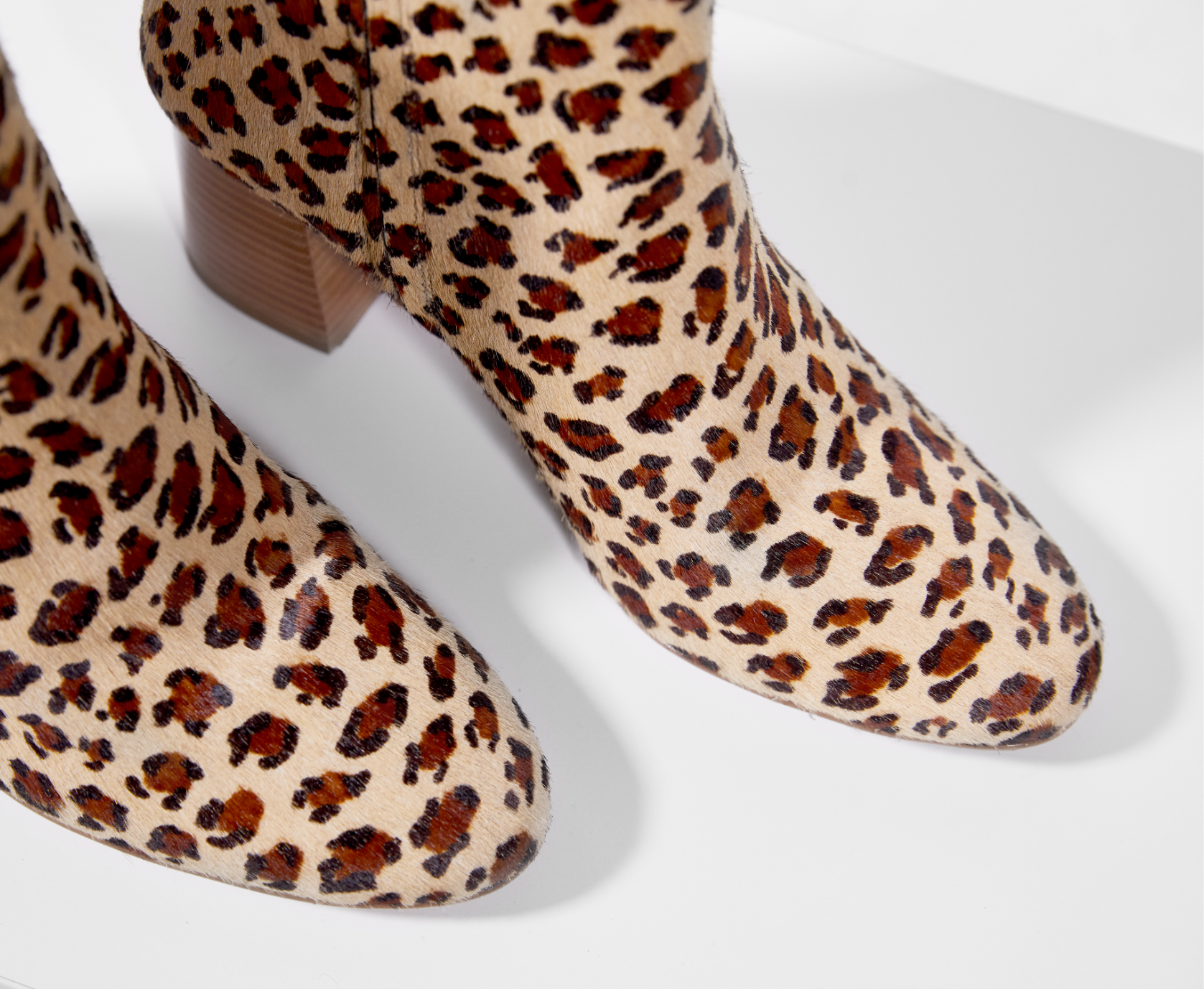 CHEETAH COW HAIR
The playful texture of our Cheetah Cow Hair is a great add to any outfit. We love that it is full of personality yet lends itself to both colorful and neutral wardrobes.
Because each skin is individually finished, there will be slight color variations throughout production. Some pairs may have lighter base or lighter spots, while others may have a darker base or darker spot. To remove dirt, brush lightly.