Our roots are in leather, and we're proud of that. We started with only a few products and have expanded to offer many types of leather serving many purposes and employing many women. There's truly something for everyone when it comes to ABLE leather.
CLASSIC PULL-UP
Raw leather is made with natural resources, so each bag varies slightly in color and texture. The softer the leather, the easier it is to scratch. With time and wear, leather items will develop a patina and unique character– it tells your story and develops more personality over time.
We recommend conditioning your bag every few months to keep it supple and polished. We suggest our leather conditioner, which is made with natural ingredients and is to be used on the exterior of the leather. Always test new leather care products on a small area on the bottom of the bag, and allow it to dry to see how the leather takes to the product. Apply a thin even layer to the bag with a clean cloth and let dry for 48 hours. Avoid contact with water + dark denims that can easily harm the leather– if damage does occur, refer to a professional cleaner or leather specialist for best practices. Leather can scratch! Be careful with sharp items like keys. To help protect your leather goods from water damage and denim dye transfer, we recommend using a weather spray. There's not a way to totally protect against stains, but a repellent spray is a great preventative measure.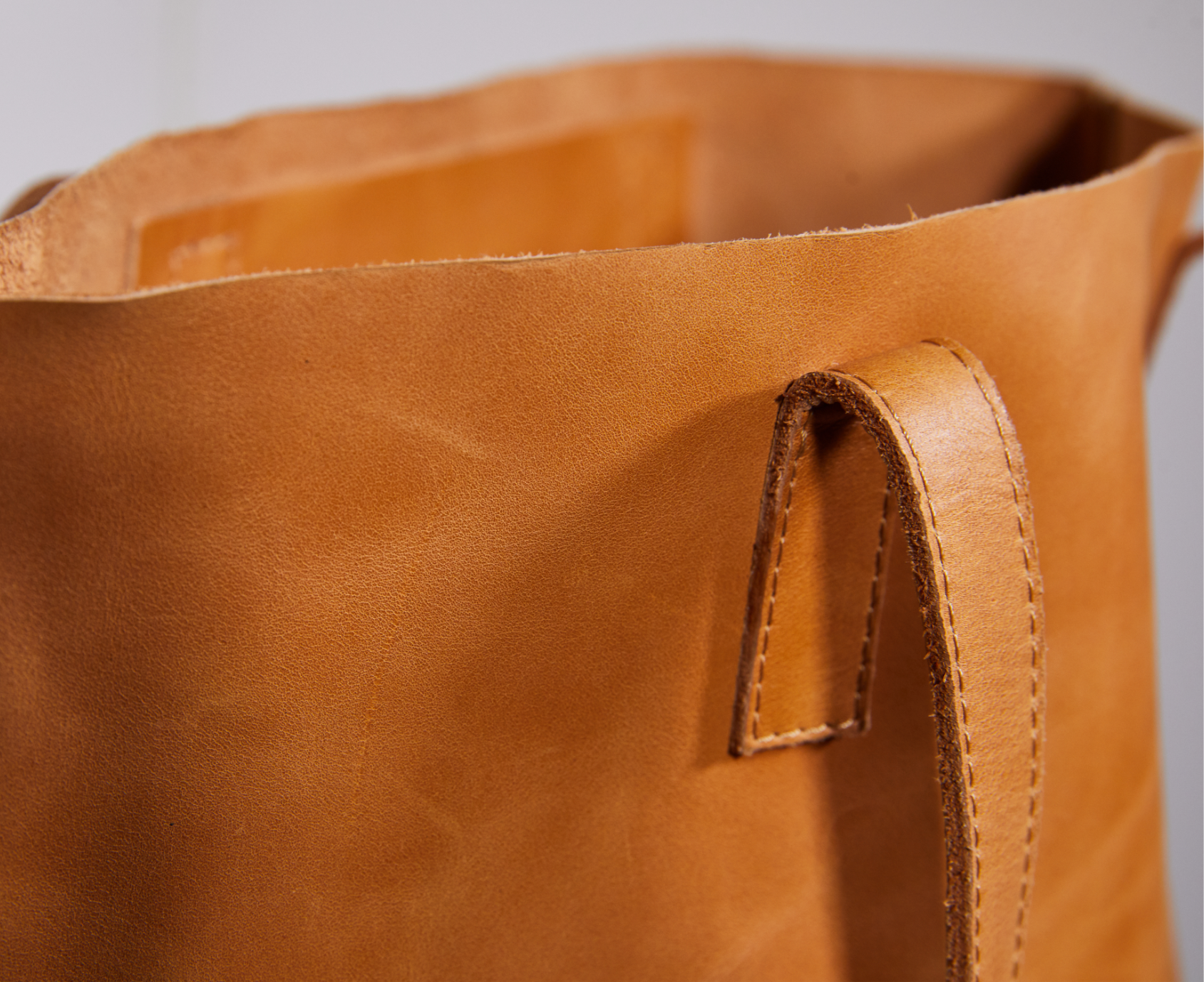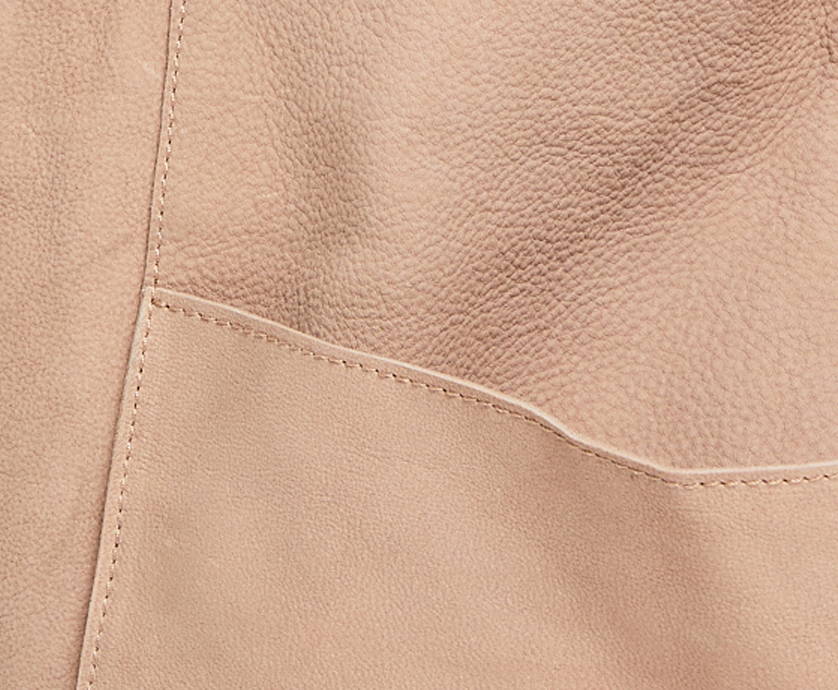 APALUSA
Apalusa is a shrunken grain nubuck that provides a soft and slouchy feel to a silhouette. It's perfect for more organic shapes and that perfectly worn-in look.
To keep colors from fading and prevent water stains, use weather treatment on your suede. Dirt and stains can be softly brushed away with a suede brush. Use brush to fluff up the nap and loosen any dirt or stains from the area. Next, use suede cleaner and to lightly dampen a towel and clean the area. Avoid wetting suede, but if it gets wet, insert crumpled paper or plastic into shoe or bag so that it maintains shape as it dries. Leave suede until it's dry. Once dry, use a waterproofing agent designed for suede to provide additional protection. This can be purchased at most shoe and leather shops. .
CANVAS
Canvas is no fuss, durable, and lightweight. It also does not retain heat making it an easy practical pick.
Spot clean stains with Lincoln EZ Cleaner, and protect with weather spray.