Leather Conditioner
Leather Conditioner -

$13.00
DESCRIPTION
Our leather conditioner replenishes and restores our classic vegetable tanned leathers to keep your bags looking their very best.
3 oz can of leather conditioner
Beautifies, Conditions, & Strengthens
Contains Natural Beeswax
Not guaranteed to shield liquid damage
Directions:
For best results, make sure leather is clean and dry before using ABLE leather conditioner. Test a small area on the bottom of the item & allow to dry for 24 hours before applying conditioner to the entire surface to see how the conditioner will take to your color of leather bag as it may darken some light colored leather. Once tested, apply a light coat of ABLE leather conditioner to the item with a clean, soft cloth buffing in circular motions for best results. Allow product to absorb and buff off excess and allow to dry again for 24 hours.

*Not recommended for use on suede, nubuck, or pebbled leathers*
SHIPPING
Free shipping on all U.S. domestic orders for ABLE Rewards members. $5 ground shipping for non-loyalty members.
In stock orders are processed Monday-Friday, excluding holidays. We are currently experiencing a delay with processing and all orders including jewelry and personalized leather items will ship in 5-10 business days. See more shipping details here.
LIFETIME GUARANTEE
Lifetime Guarantee: Every ABLE product is guaranteed for life. We thoughtfully design our products to have a level of quality and durability that will last for years to come. If you find your product doesn't live up to this standard, we promise to repair or replace it. For life.
Free shipping and returns + so much more.
YOU LOOK GOOD
Loving your ABLE? Tag us @able for the chance to be featured. #myABLE
4.9
4.9 star rating
241 Reviews
4.9
4.9 star rating
241 Reviews
Filter Reviews
Leather
Look
Quality
Products
Color
Feel
Difference
Bag
Results
Cloth
Value
Conditioner
...
Smell
Purse
Work
Protector
Amount
Brings
Shine
Scratches
Use
Layer
Addition
5.0 star rating

4.0 star rating

3.0 star rating

2.0 star rating

1.0 star rating
Great value and quality
Review by Elizabeth H. on 17 Apr 2022
review stating Great value and quality
I happened to have another brand's leather cream/conditioner on hand for comparison. Able's brand is an overall better value and quality in my opinion. I am also a fan of the tin's design with an easy-to-open lid.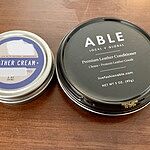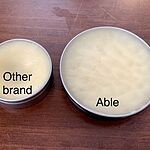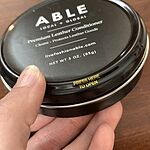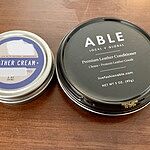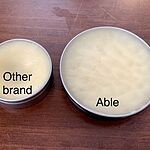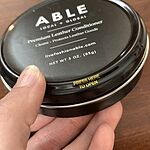 On Leather Conditioner
Keep your bags looking brand new!
Review by Danielle F. on 12 Jan 2022
review stating Keep your bags looking brand new!
I love the leather conditioner, it's kept my bags looking brand new and feeling super soft over the years. You just all my a thin layer with a dry cloth and it buffs away all the imperfections & really hydrates the leather. It really adds a layer of protection to the leather.
On Leather Conditioner
Worthwhile add-on for leather pieces
Review by Jaime K. on 29 Sep 2022
review stating Worthwhile add-on for leather pieces
I use Able's Naomi wristlet daily, and it was pretty dry and scratched from the start. The leather conditioner made an immediate difference! Definitely a worthwhile add-on if you're going to invest in a leather piece.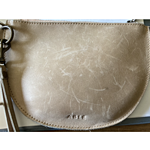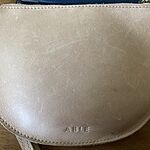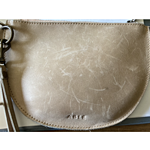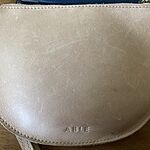 On Leather Conditioner
Makes such a difference!
Review by Lisa G. on 13 Jan 2022
review stating Makes such a difference!
When I got this, I was a little unsure of the "can of wax" consistency of it, since I'd only used liquid-like leather conditioner in the past, so I tried it on a section of our old leather couch my kids had already trashed to be safe and WOW did it make a huge difference! I took before and after photos, and you can see a huge difference in how rich the color of the leather looks, plus it filled in the slights cracks of the old leather and made it look smoother and more uniform again without leaving a waxy buildup like I was concerned about. Definitely a keeper- now to try it on my handbags!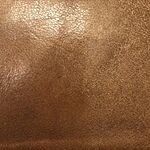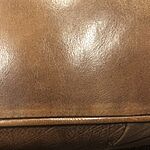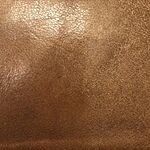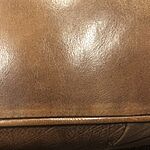 On Leather Conditioner
Worth Every Penny
Review by Rachael M. on 3 Nov 2021
review stating Worth Every Penny
I LOVE this bag!! It's perfect for my every day supplies, my planner and a book and the detachable clutch is awesome! As a busy mama, i keep my necessities in there so I can grab the clutch and toss it in the diaper bag without worrying that I'll end up without my wallet or meds. Only change I'd make would be to have a non-zip interior pocket for my phone so it's not rolling in the bottom with my other supplies. It's definitely the best bag Ive ever owned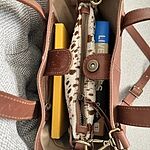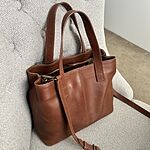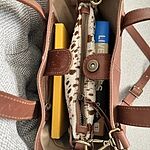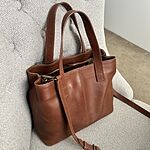 On Leather Conditioner